Regular price
Sale price
€25,00
Unit price
per
Sale
Sold out
Levertermijn vakantieperiode

Let op! Wegens vakantie ligt de levertermijn op 3 a 4 weken. 

Bestellingen tussen 10 & 30 juli zullen vanaf 31 juli terug verwerkt en gemaakt worden volgens volgorde van ontvangst. Hierdoor ligt de levertermijn op 3 a 4 weken vanaf de besteldatum.
Gratis verzending vanaf €80

Wanneer je voor minstens €80 shopt, is de verzending gratis naar België en Nederland.
Verzendkosten

Je kan kiezen tussen alle Bpost afhaalpunten of aanhuislevering.

Bpost afhaalpunt €6 // Bpost aanhuislevering €6,50

Vanaf €80 is levering gratis!
Wooden name letters // Birch plywood
Choose how big you want the name (up to max. 60 cm). The height depends on the length of the name. Long names are less and less high than short names.
Do you want 2 names that are the same size? For example, because they will hang next to each other on the room doors. Then you can just write this down in the comments and I will make the names with the same letter height so that a short name is not suddenly much larger than a longer name. Feel free to ask for help.
How can you hang the name?
All names are provided along the back of a double-sided foil . Only remove the thin yellow layer and the name can be stuck in the desired place. Press well and done! Because the name must stick firmly, some paint may come off when removing the name.
How to hang a name with separate letters?
When you choose separate letters or separate dots, there is always a template with the name. Place this template on the wall and temporarily stick it with a piece of tessa. Now remove the yellow foil layer from the name and stick the letters in place. After this you can easily remove the mold again and all letters will hang nicely in place.
How are the names made?
The names are cut out with an epilog laser. With the wooden names you get a brown edge on the side, which also gives a nice effect.
Share
View full details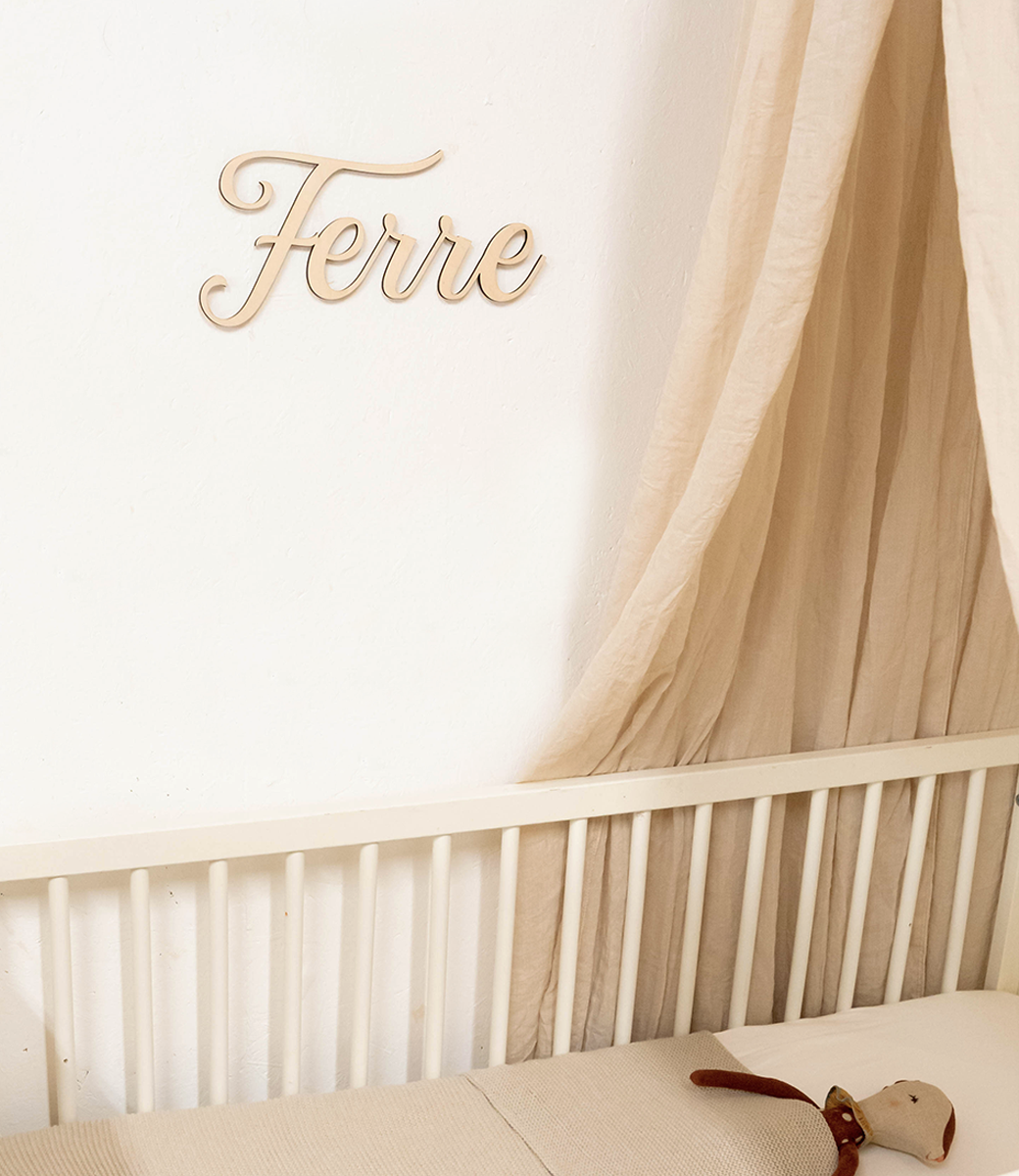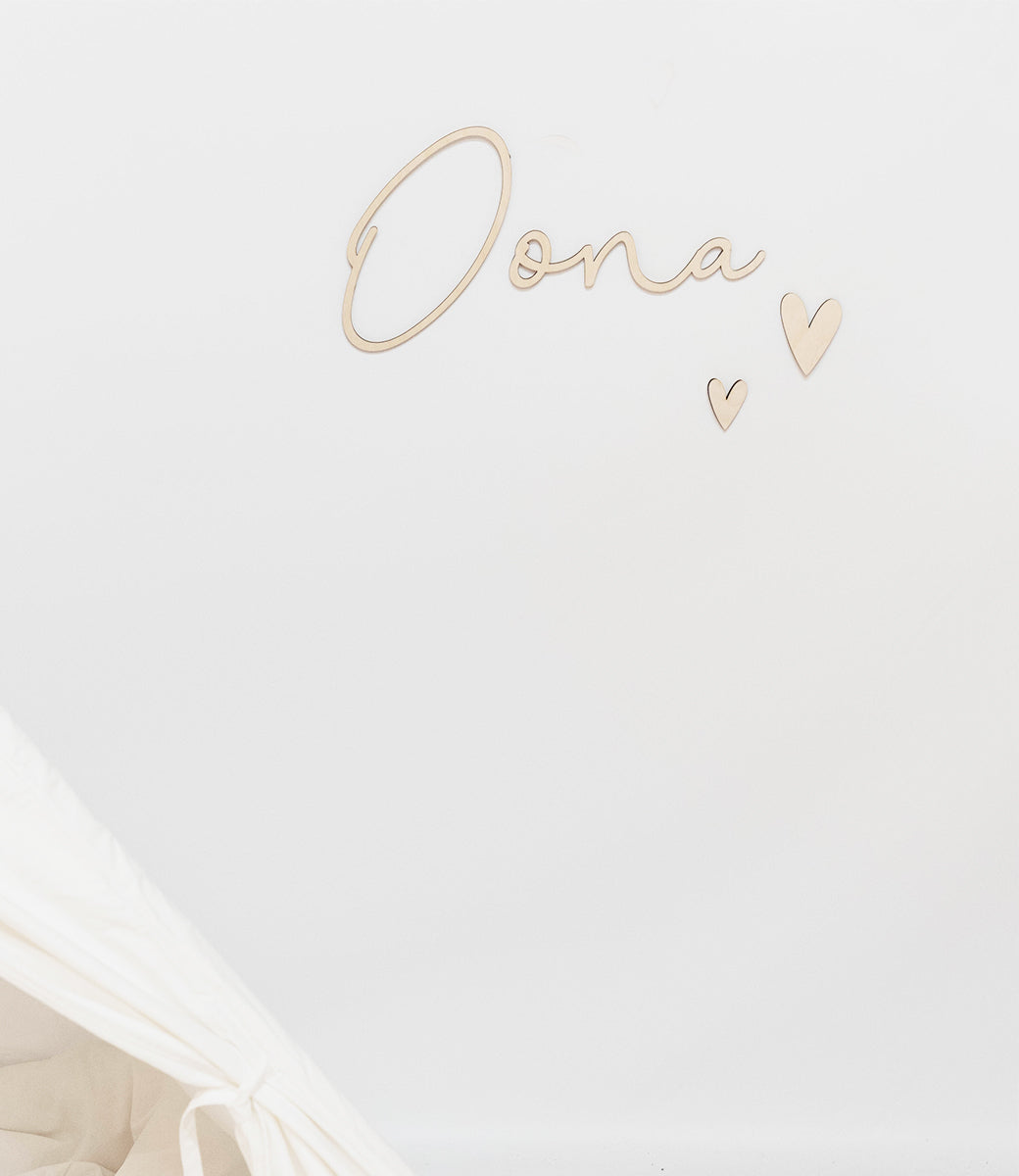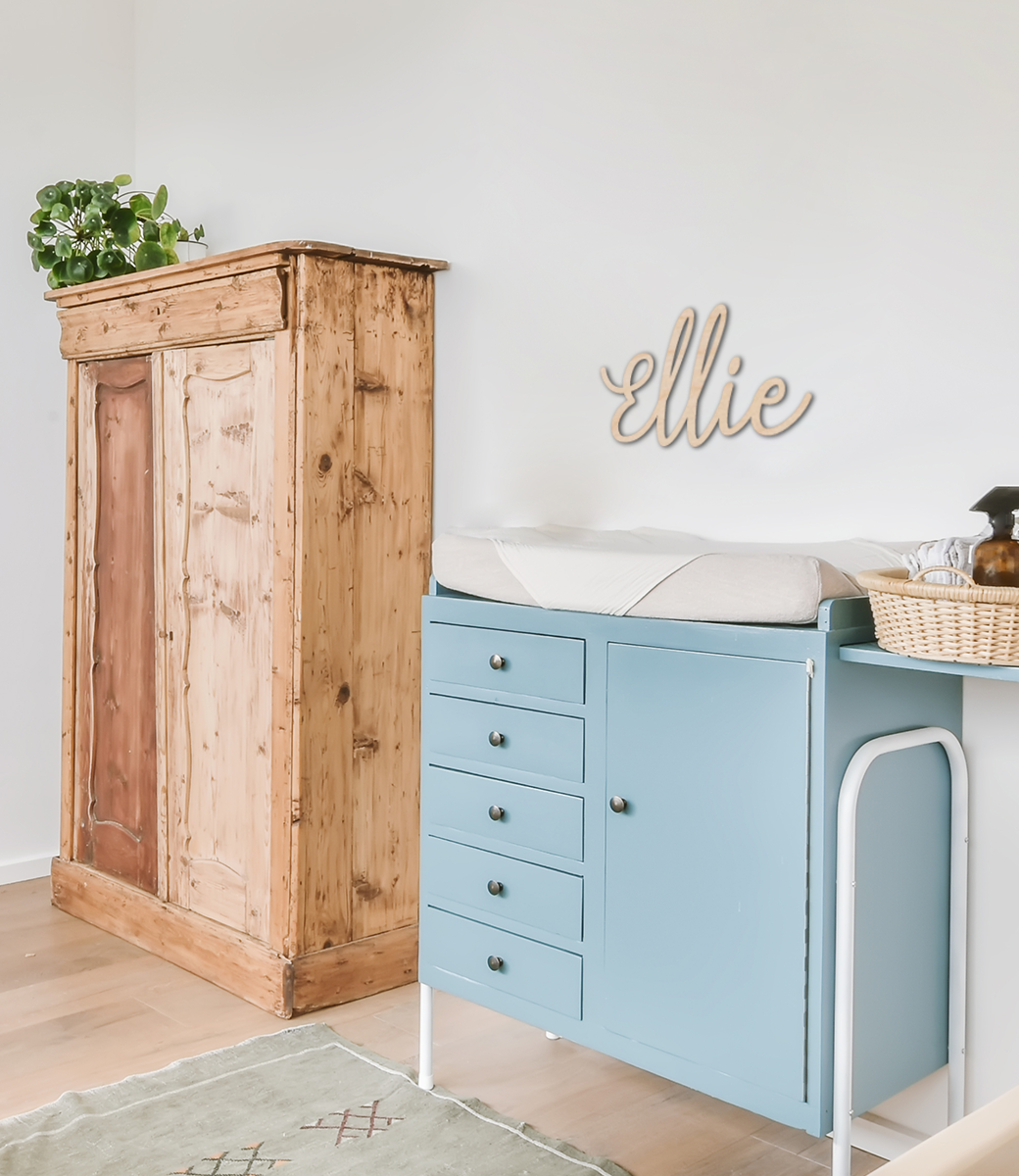 Hang up your wooden name quickly
Thanks to the 3M adhesive layer on the back of the letters, you can quickly stick the name to the wall or door.
Mold for loose parts
When there are loose letters or dots, the name automatically comes with a hanging template. You can simply present the cardboard template on the wall and stick your letters directly in the right place.